Eco-Schools is the largest sustainable schools programme in the world, connecting 15 million children, young people and teachers through sustainable development education.
Wellington School joined the Eco Schools programme in 2007. We received our first Eco-Schools Green Flag in 2010 and at the time, Wellington was the only Senior School in South Ayrshire to have achieved this prestigious award. Our second and third flags were awarded in 2012 and 2016 respectively. This ongoing commitment to the environment is an outstanding achievement for the entire school.
In order to achieve our Green Flags and maintain our excellent standards, Wellington School has:
An Eco Committee made up of enthusiastic pupils and staff who take forward the aims of the programme and the schools Eco Action Plan.
Participates fully in the ten topic areas set out by Eco-Schools Scotland (Litter, Transport, Waste Minimisation, Health & Well-being, School Grounds, Food & the Environment, Biodiversity, Water, Energy and Sustaining Our World).
Uses our staff expertise to ensure that environmental education is taught at all levels.
Continues to develop partnerships that support issues of global citizenship and sustainability.
Encourages environmental good practice among staff and pupils.
Ensures that the management of the school grounds is in line with environmental good practice and the Action Plan.
Endeavours to ensure that our suppliers and external contractors apply an appropriate level of concern to environmental matters.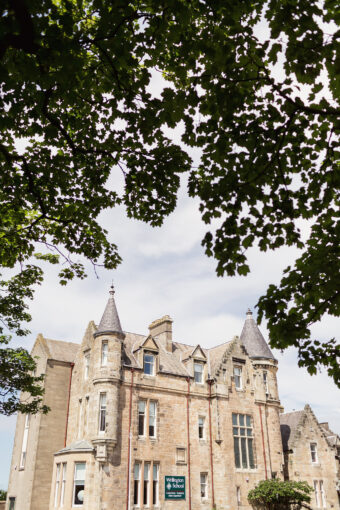 Our Eco Code
Waste no more!
Energise our world
Lock up litter!
Lights turned off!
I will do this!
Now will you?
Go green!
Tell others today!
Our Environment is vital!
Now it's up to you!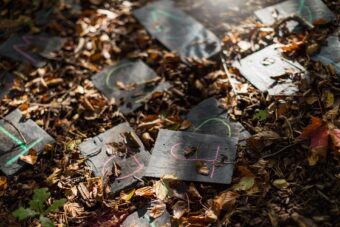 We actively encourage pupils to engage with recycling, energy conservation and many local community projects. As such, our last Green Flag Assessor's Report was glowing!
The assessor, Julie Wilson, Education and Learning Manager at Keep Scotland Beautiful, was extremely impressed with the school and was full of praise for all of the pupils she met, especially the "enthusiastic, articulate and well-informed Eco-Committee…"
She also said that she… "…sensed a warm, welcoming and inclusive atmosphere in school" and commended our outreach activities by saying "your links with local farms B7Q, Fresh Ayrshire and the Culzean Rangers' Service are wonderful examples of this collaborative approach – well done.
Furthermore, you have been sharing good practice with other South Ayrshire nurseries, as well as fostering outstanding links with partner schools overseas in India and Africa, and making excellent contacts with educational establishments in France, Germany, Bulgaria and Slovenia as part of the ERASMUS programme, thus enhancing your pupils' global perspective. I was also most impressed by how well you had taken pupils͛ learning out with the campus via your Outdoor Nursery and Forest Schools' activities, as well as your residential outdoor education courses, in Arran, for example.
Moving round the campus and speaking with staff and pupils from various stages and departments, made it very clear how well you have integrated the Eco-Schools Programme into Wellington's curriculum and calendar. These links were illustrated well via class-based work such as your Water Cycle topic, your water focus for World Poetry Day and your participation in the Duke of Edinburgh Award and the John Muir Award on the theme of "the river Doon, from source to sea", for example.
It was good to see that eco-related activities also featured prominently throughout the year, for instance during your Health & Wellbeing Fayre, your Fairtrade Day and your participation in the Wise Up To Your Eco Future now conference. Additionally, you are to be warmly commended for your beach cleaning activities, for your awareness-raising and promotion of Fairtrade and the Rights of the Child in school, for your generous support of worthwhile charities, such as Water Aid and the local Food Bank, and for your fundraising for an African Primary School as part of Camps International. Your young people are truly responsible, global citizens."