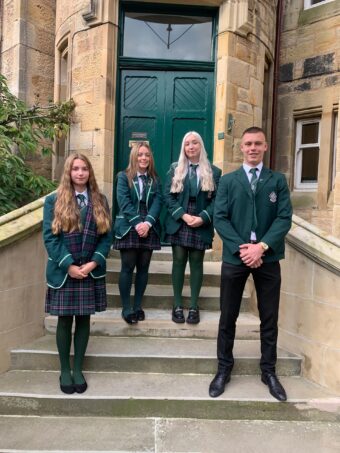 A principal aim of Wellington School is to provide pupils with the foundations from which they can lead successful adult lives.
In their final year at Wellington School, pupils are encouraged to take advantage of this valuable time to take stock, to consider the future and prepare for life after school. A timetable of lessons, personal study periods, charity work, volunteering, and Life Skills courses together with duties as an office bearer, keep Wellington School's S6 pupils very busy.
Having attended Wellington from 2006 to 2021, I was lucky enough to experience everything the school has to offer. Throughout my time there, I learned so much and met great friends, as well as being given many amazing opportunities. I feel fortunate to have been able to travel and experience new things like visit the Taj Mahal in India as well as having the chance to play sports such as hockey against schools across the country. Wellington has prepared me well for life after school and I am looking forward to the future.
– Olivia Stark
The S6 experience at Wellington is full of new challenges but by the end of the year it is hoped that pupils will feel better equipped for adult life. They will have expanded their horizons, chosen a course of further study and leave school a confident, mature person.
An initial priority is to ensure that each individual's programme of study best serves their academic goals. Independent study is a key difference S6 pupils will relish this year.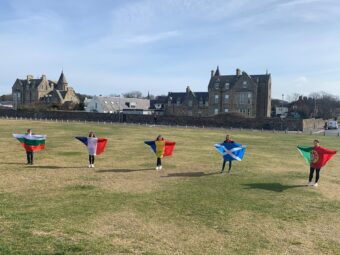 For those who wish to progress to university, help and advice is always available, however, taking responsibility for the future is the first step towards independence. Pupils are encouraged to take advantage of the full calendar of events such as university open days, careers conventions and consultations with specialist staff. In addition to curricular considerations, the school offers pupils life skills courses to augment their skill base.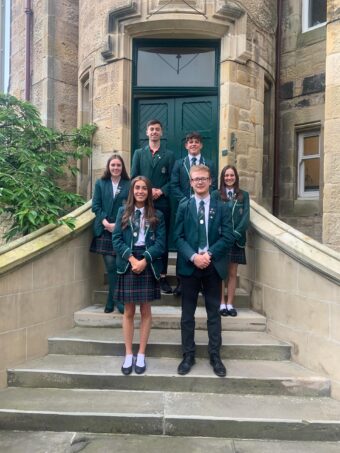 Teamwork plays an important part of the S6 experience; to expand their role as caring and committed individuals, the year group chooses a charity and organises a wide range of activities to raise money. The ingenuity, dedication and cohesiveness of S6 pupils never fails to return excellent results. In session 2019/20, for example, the school raised a record breaking £24,023.47 for Epilepsy Scotland.
S6 year pupils are extensively involved in mentoring and assisting in the Nursery, Junior and School Schools. From supporting younger pupils in class, offering extracurricular clubs and assisting with school events such as Sports Days and the annual School Show, S6 are a vital part of the Wellington community.
My time at Wellington was wonderful in every way, and I will cherish the memories I made here forever. I was very lucky to have such amazing teachers, who supported me through every challenge, and consistently encouraged genuine curiosity and going beyond the curriculum in their subjects. My own passion for academics was inspired by theirs – the teachers here are simply the best you'll find!
– Anubha Bal