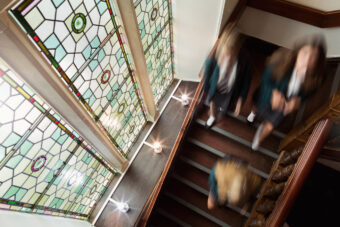 The Senior Management Team have oversight of the entire school.
The team are central to the decision making and implementation process educationally, operationally and in terms of pastoral care.
The SMT meet weekly to discuss issues pertinent to the smooth-running of the school. These may include: health & safety, the curriculum, the 6th year experience, pupil welfare, quality & standards, Junior-Senior School liaison and disability accessibility.
Mr S Johnson, MA (Cantab) PGCE
Headmaster
Mrs Marie Windows, BA (Hons) PGCE
Deputy Head
Mr A McDougall, MA (Hons) PGDE
Assistant Head (Pastoral)
Ms G Johnston, BSc (Hons) PGCE
Assistant Head & Director of Studies
Mr J Cox, MEd, BEd (Hons), AdvDipED, Cert Maths
Head of the Junior School
Mr R Stewart, BA PGD
Operations Manager
Mrs L Peters, BA ACMA
Finance Manager