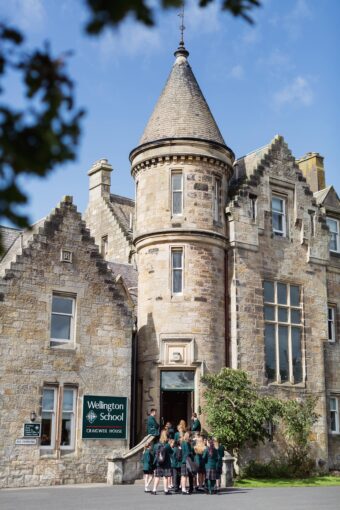 Carleton Turrets and Craigweil House
The Senior Department is housed between Carleton Turrets and Craigweil House, two imposing turreted buildings on Craigweil Road. Many of the classrooms boast picture windows with unrivalled views of the Firth of Clyde. The Millennium Garden, a quiet, landscaped area outside Carleton Turrets is a perfect place to enjoy the fresh air, re-focus or simply chat with friends.
Craigweil Lodge
The 'Lodge', as it has come to be known in the short time since its opening, sits between Craigweil House and Carleton Turrets. Recently remodelled by Wellington, the Lodge provides high quality classroom and staff work space.
With the acquisition of the Lodge, Wellington now boasts a single, coherent campus on Craigweil Road. The Senior Management and Board of Governors are consulting architects regarding the development potential of this wonderful seafront site – check here for updates as the project develops.
Drumley House
The Nursery, Infant and Primary stages are accommodated within Drumley House. Spiral staircases, beautiful stained glass windows and more turrets give Drumley a great deal of character. Drumley Hall is the site of assemblies, art exhibitions, class plays and a whole host of other activities. Meanwhile, the much-loved playground is a hive of activity every break and lunchtime.
Doonside
The school has its own playing fields and pavilion at Doonside on the outskirts of Ayr. This is also the site of the Outdoor Nursery where children venture into the woodlands where they develop an understanding of the environment in which they live while experiencing all the wonder of nature!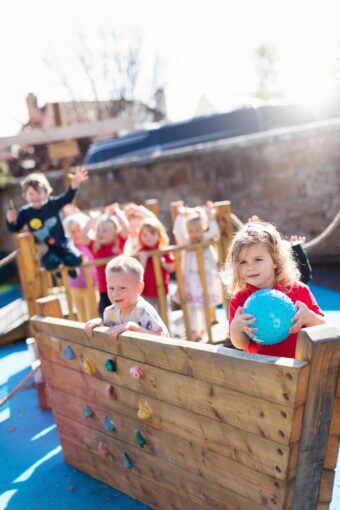 Wellington Future
Wellington Future is Wellington School's Development Programme. It encompasses everything we seek to do over the next 10 years. Click on the button to take you to the Wellington Future page.