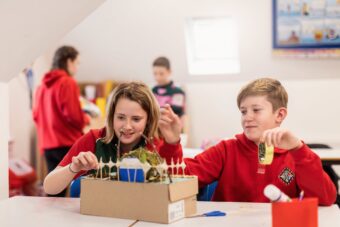 Primary 7 at Wellington School is a supportive stepping stone to Senior School. Highly dedicated and caring staff lead pupils through this experience and the transition is made as trouble-free as possible both for children coming from Wellington Junior School and from other schools.
The utmost effort is made to encourage integration. Pupils are given as much pastoral care and individual attention as is needed, meanwhile, buddy systems and informal group meetings have proved to be successful in bringing the class together.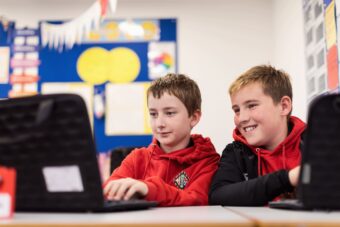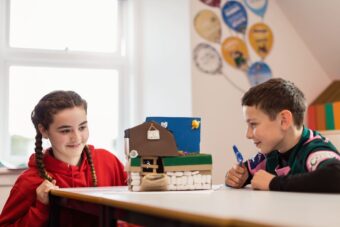 Transition is a rich learning environment where independence is promoted through interesting and informative contexts for learning and a wealth of outdoor experiences through the John Muir Award.
Highlights of the Primary 7 Experience at Wellington include:
The P7 Public Speaking Competition
Literature Circles
Open Hour for parents each month
Martin Luther King Week
Islam Week
Diwali Celebrations with our partner school in Jaipur
Buddhist Week
The John Muir Award
Technology Days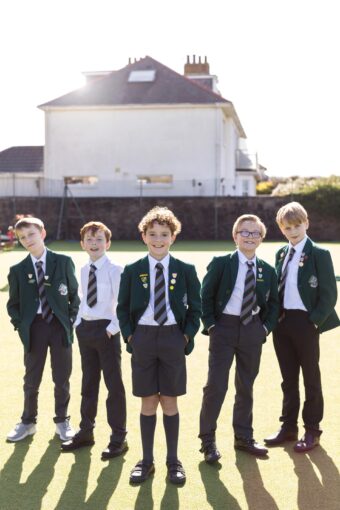 Curriculum
Senior School specialists teach Art, Computing, French, Geography, History, Music, PE, and Science. By starting the Senior School curriculum pupils begin to form bonds with Senior School staff and become familiar with the Senior School buildings. Importantly, a greater degree of independence is fostered in P7 pupils which is vital for success in S1 and beyond.
Pupils in Primary 7 are supported and mentored by Support for Learning Staff and 6th Year Mentors.
The John Muir Award is an environmental award scheme focused on wild places. It encourages awareness and responsibility for the natural environment in a spirit of fun, adventure and exploration. Four challenges are at the heart of the John Muir Award; discover, explore, conserve and share.
Pupils take part in beach exploration; and conservation, discovering the source of the River Doon at Ness Glen and they then spend the day exploring the glen and hillwalking in the surrounding area. There are also two opportunities for canoeing: at River Doon at Doonfoot and at Bogton Loch at Dalmellington.
Finally, pupils host a Sharing Afternoon for parents and friends where they produce and present PowerPoint presentations about their activities throughout the year.