Guidance and the House System
Wellington School is a caring community where young people flourish. We consider the happiness and wellbeing of each child to be of paramount importance in the development of the well-rounded young person.
The school's established pastoral care system ensures that each child is well known as an individual, and that each receives continuous support and encouragement in his or her personal and social development. Guidance and the House system are intrinsically linked, giving all pupils opportunities to fully participate in school life and a strong sense of belonging.
The House system and pastoral care are fully integrated from S1 to S6. Pupils are allocated to a House Form Group in each year, giving them a sense of belonging and shared responsibility. As they move up the school, more emphasis is placed on the development of personal skills, initiative and community spirit.
The roles of the Head of Year and Form Tutor are important at Wellington. The relevant Head of Year is the main point of contact and is the person who has the responsibility for overseeing both the academic and the pastoral wellbeing of pupils. Straightforward day-to-day matters, however, are dealt with by the Form Tutor, who is a regular point of contact each day. Pupils at Wellington normally remain with the same Form Tutor throughout the Senior School and this is a teacher that they get to know and trust, to whom they can turn if they have any difficulties or concerns.
Form Tutors register their forms once a day and S1 to S4 undertake a Personal and Social Education programme in one period a week. Pupils have the opportunity in these classes to discuss their own opinions in a familiar group and develop an awareness of differing points of view.
At crucial points in the Senior School, such as S2, S4 and S5, pupils must choose subjects and make important choices about their future. Parents' Information Evenings are provided at each of these stages and pupils are given first class support by the Head of Year and other members of the teaching staff.
Matters of Concern
Matters of concern should be raised with the Head of Year, who will liaise with other colleagues where appropriate. Pupils are encouraged to seek advice or assistance whenever they require it but parents can contact the Head of Year by telephoning the school.
Mr A McDougall, Wellington School's Assistant Head (Pastoral) has general oversight of all pupil wellbeing and welfare issues. Contact Mr A McDougall below.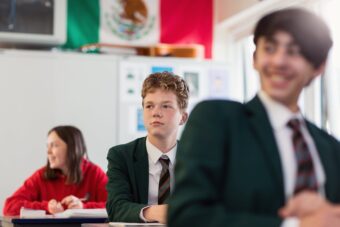 The House System
Wellington School's House system places pupils in one of four Houses: Churchill, Curie, Montgomery and Nightingale. New and P1 pupils receive their badge at the beginning of their first term meanwhile children of former pupils are placed in their parent's House. Siblings are also placed together.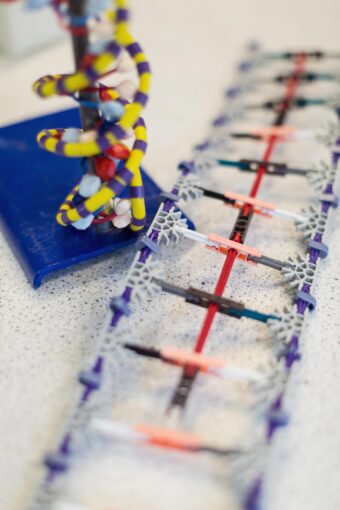 House Activities
A Junior House Captain is appointed by the Head of the Junior School and the Heads of House select a Captain for their House in S6. The S6 Captain is charged with organising teams and motivating House members at all levels for the year.
Pupils from P4 to S5 earn house-marks for displaying a good attitude in their work, in their behaviour and in the school community. Awarding house-marks nurtures responsibility and ownership in pupils.
Some highlights during the academic year include:
House Fundraising Days in the Senior School allow pupils of all ages to develop skills in organisation and planning.
Pupils enjoy regular House meetings in both the Junior and Senior Schools.
Annual presentation of Best House trophies (both academically and for attitude).
Inter-House competitions allow most pupils to take part in team events once a term.
Annual House debating and public-speaking competitions.
Sports Day is contested with great rivalry at the end of the school year.
Catering is managed locally by husband and wife team, David and Dot Gray who have worked at the school for over 10 years. Mr and Mrs Gray, together with their team of staff, work tirelessly to serve only the highest quality food.
Catering at Wellington School is provided by Sodexo, who also design the school's nutritious and varied menus. A downloadable version of the 6-week rotational menu is available here.
Eat WELLington
Mr and Mrs Gray's commitment to fresh, homemade cooking aligns with the school͛s healthy eating policy, Eat WELLington. The couple, as part of Sodexo, cater for every school event – they even come to Doonside on Saturdays throughout the winter months! Of Primary 7 pupils undertaking the residential component of the John Muir Award, Mrs Gray says, 'most people take a portable camping stove, but not Primary 7 – they take us!'
Eat With Us
Anybody going into the Dining Hall is guaranteed a warm welcome, a smile and a friendly chat – parents are always welcome for lunch too. Please contact the school office in advance to let us know you will be joining us.
To view the Safe Return to School information from Sodexo, please click the button below.
Our Menus
Six-weekly menus rotate throughout the year and are reviewed at least twice during that period. The menus are completely redesigned each academic year.
Please click below to view and download the current menus and the dates on which they will be served.
Cashless Catering
Our Senior School lunch hall operates using cashless catering.
Wellington Menus
The following options are available every day with every item prepared in the school's kitchens on the day it is served. A three course lunch consisting of soup, a main course with sides and a dessert costs £3.50. The average spend in the Dining Hall for a Senior School pupil is £3.35.
Traditional Lunch
Homemade Soup
Served with freshly baked bread
Traditional Main Course
Served with a selection of vegetables and other accompaniments
A Vegetarian Main Course is available every day and on a Friday, the Traditional Main is Fish and Chips
– a firm favourite!
Salad Bar
A variety of salads, crudités and homemade dressings.
Freshly Baked Options
A selection of panini, mixed toasties and baked jacket potatoes with a choice of fillings as well as a range of freshly filled sandwiches & baguettes are available daily.
Dessert
A seasonal fruit basket and a selection of probiotic yoghurts served with granola and/or fruit coulis are available every day in addition to a daily dessert (on Monday, a hot pudding and on Friday, an indulgent treat!).
Learning
Primary 7
As part of their topic on WWII, Primary 7 pupils fast until after their normal lunch hour on a single school day. Not having eaten since the night before, they arrive in the school kitchens at 2.00pm where Mrs Gray serves Woolton Pie. This pie was widely available in World War II Britain due to rationing and the availability of its inexpensive ingredients (parsnip, turnip, cauliflower, carrot, potato, marmite, and oats). The children then make carrot cookies which they take home with them.
Senior 6
Every year, S6 take part in an eight week cookery course. Mr and Mrs Gray teach pupils the skills they will need to prepare simple meals for themselves; during their lessons, S6 will learn how to make a number of nutritious and filling "one pot wonders".
Mathematics
Pupils spend a lesson in the kitchens with Mr and Mrs Gray consolidating their learning on weights and measures. This useful session allows children to apply knowledge to a real life situation; if they have weighed and measured accurately, pupils enjoy their delicious tray bake at the end!
Ready, Steady Cook!
Every year, Mr Gray hosts this popular event with a well-known local chef. Proceeds from ticket sales go to the 6th Year Charity and Sodexo's "Stop Hunger" initiative.